Complementary cancer treatment product

Medical experts worldwide recognize our flagship brand, Avemar as an effective complementary cancer treatment product for patients undergoing clinical oncological therapy. Avemar is available in drink powder and film coated tablet formats.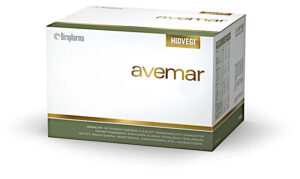 Based on a proprietary fermented wheat germ extract, Avemar is registered as a 'medical food for cancer patients' in Australia and Hungary. The product is marketed as a natural dietary supplement in many territories, including the United States, Canada, South Korea, Vietnam, Malaysia, the United Kingdom and members of the European Union. Biropharma, the manufacturer and worldwide marketer of Avemar is open to develop new international distributor relationships.
Invented by Hungarian biochemist Dr. Máté Hidvégi in 1998, Avemar has been the subject of over 150 clinical trials. These have included more than 40 peer-reviewed articles on PubMed , and have resulted in Avemar being recommended as a complimentary cancer treatment product by Memorial Sloan Kettering Cancer Center in the United States and the US Governmental service Cancer.gov
A Hungarian invention, Avemar was the first fermented wheat germ extract product (also sometimes abbreviated as FWGE) in the world and has been produced at our pharmaceutical factory in the South of Hungary since its launch. Non-GMO wheat and a fermentation ingredient from the Pasteur Institute of France are used during a biotechnological process that includes no chemicals. No other wheat germ product has the exact ingredients, high quality, unique molecules, proven benefits and extensive research that Avemar offers. Therefore, when Nobel Prize winner James D. Watson and his colleagues recently researched the effects of fermented wheat germ on tumor cells at Cold Spring Harbor Laboratory in the US, they used our Avemar product as a starting point. As published in their study by Nature Magazine's Scientific Report in August 2020, Avemar contains an agent that inhibits in vivo tumor growth, suppresses the Warburg effect and restores oxidative mitochondrial activity.
Please visit the international Avemar customer website for more details and purchasing options. Regarding international distribution opportunities of Avemar tablets and drink powders, please feel free to contact our sales team.
Natural dietary supplement for animals
Immunovet is our patented natural complementary food for farm animals and pets,
marketed worldwide since 2003. The main ingredient of Immunovet is a patented fermented wheat germ extract which is produced through a complex biotechnological process to best protect the health of animals.
Based on very positive results with Avemar in humans, we created Immunovet, a fermented wheat germ extract based dietary supplement product for animals in 2003. Used by the Budapest Zoo to maintain the health of their lions and other big cats, Immunovet is recommended by vets worldwide for its unique qualities. A plant-based natural product, it is currently available for farm animals and pets in the United States, the United Kingdom, New Zealand and member states of the European Union.
Immunovet is available as a feed additive to farm animals, horses and zoo animals. Pet owners can choose between tablets and a powder format for their dogs and cats, while a very small sized tablet is produced especially for small mammals. Immunovet has been widely researched for its immonumodulatory qualities and has been proven to help maintain the general good condition of healthy animals and enhance the efficacy of medical treatments.
General Immunovet characteristics:
Developed and manufactured by the company behind Avemar, one of the world's best natural complimentary products for cancer patients, using a similar active ingredient
100% natural and safe
No chemicals
Clinically proven benefits
Perfect for prevention
Perfect for supplementing medical treatments
Made from fermented wheat germ extract
Plant based
Non-GMO
Available and recommended by vets worldwide since 2003
Immunovet benefits for pets:
Immunostimulant effect
Anti-inflammatory effect
Antioxidant effect
Supports maintaining a healthy state
Improves the effectiveness of vaccinations
Better quality hair / hair growth when recovering from diseases with fur and skin related symptoms (hair loss, itching, ear infections)
Increased activity (multiple games, more dynamic movement, less sleep)
Better appetite, increased weight gain
Helps with stress
Support in a weakened state
Positive effect on the integrity of intestinal epithelial cells, support for the natural protective function of the intestinal tract (protection against harmful substances absorbed by food)
Immunovet benefits for farm animals:
significantly increases weight gain, milk- and egg production
has beneficial effects on the immune system leading to less diseases and animal loss in every researched population
improves feed conversion ratio
leads to more effective vaccination due to its immunostimulant properties
results in better reproductive biological indicators
caused no side effect in the investigated species
consequently can decrease antibiotic usage on farms due to its performance enhancer and health promoter effects
Please visit our customer web sites for the United States and Canada or New Zealand or European Union for more details. Regarding international distribution opportunities of Immunovet, please feel free to contact our sales team.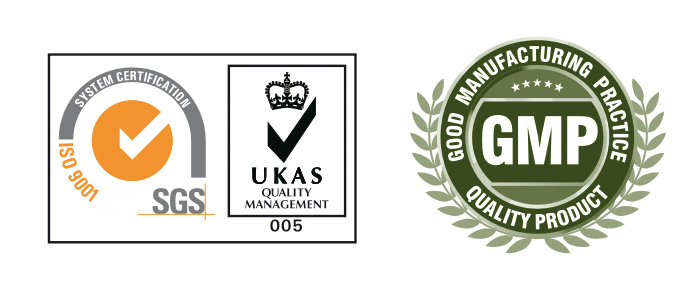 Quality comes first
Biropharma operates a quality management system which complies with the requirements of ISO 9001:2015